In Memoriam
In Memory of Brien F. Hildebrand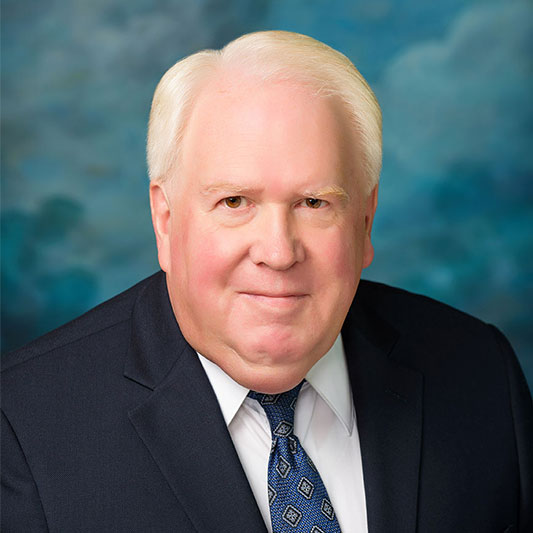 We were devastated to learn our friend and co-worker Brien passed away of natural causes on April 10, 2022, at the age of 70. A long time Beaverton resident, Brien joined the firm in the 1980's and eventually became a partner, acting as a trusted advisor to our clients. Brien specialized in real property, wills and trusts and general business law.
He assumed of-counsel status with our firm after which he continued to serve our estate and trust clients with care and compassion. A quiet and kind presence at our firm until he retired earlier this year, we will sorely miss him as a member of the extended Moomaw Mesirow & Godfrey family.
Brien was an avid Oregon Ducks fan and relished a round of golf with his friends and colleagues. He loved travel and spending time with his family, especially along the Oregon Coast and Central Oregon.
Our hearts go out to his family. Brien is survived by his daughter Brynn Hildebrand of Beaverton and his sons Brent of Missoula, MT, and Kenny and daughter-in-law Lynsey Forshee of Beaverton; his sister Krista Hildebrand and brother-in-law John Marshall of Portland, and his brother Bruce and sister-in-law Janett of Costa Mesa, CA; his nephew Stephen of Hermosa Beach, CA; and his grandchildren Cormac, Carver, and Lilly.
If desired, contributions in Brien's name may be made to Tualatin Valley Workshop in Hillsboro. A Gathering of Remembrance for Brien will be held on Sunday, June 26, 2022 from 2:00 P.M. until 5:00 P.M. at the Stockpot Broiler Restaurant located at RedTail Golf Center, 8200 SW Scholls Ferry Road, Beaverton, OR 97008.