Business Law
Providing counsel in regard to all aspects of business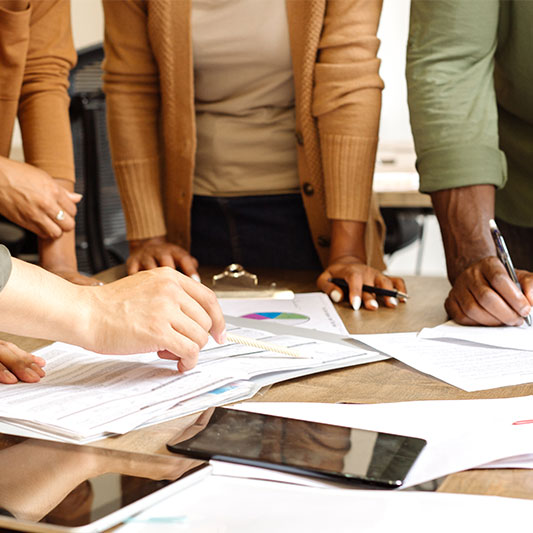 MM&G helps business clients identify and develop business opportunities as well as spot and avoid business hazards by providing counsel on all manner of legal concerns. The following is a sample of legal issues we address on a routine basis.
Selling or Buying a Business
We work with our clients on the issues surrounding business transitions such as the sale of a business to the client's children or the acquisition of a business by their employees. We provide counsel on negotiating and documenting the critical terms of a business sale or acquisition, including exploring financing options, determining an acceptable purchase price, coming up with alternative payment scenarios, and setting up a buy-sell or voting agreement.
Commercial Transactions
We advise our clients on various commercial transactions, including the preparation and interpretations of all manner of purchase and sale agreements. These may include orders, invoices, agreements for sale of a specific product or service, and agreements for licensing of a protected idea or product.
Organization & Incorporation
We help clients with emerging businesses to identify and select an entity type appropriate for their particular business, and we work closely with you to ensure compliance with a complicated assortment of local, state and, federal laws.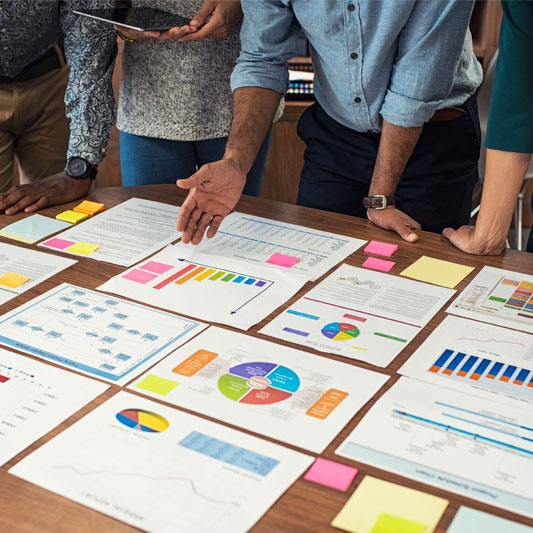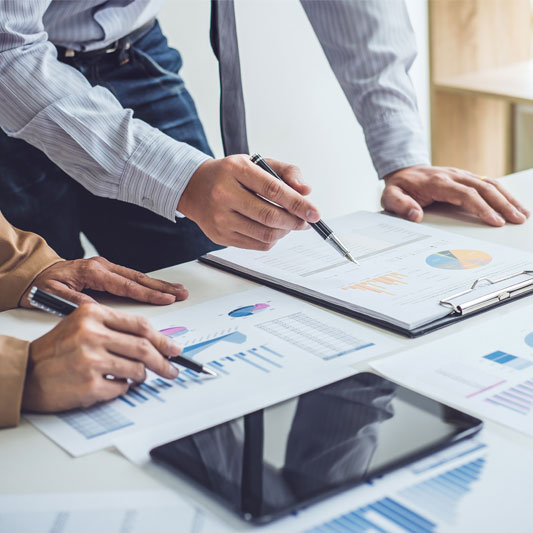 We help our clients negotiate and structure various business transactions to minimize adverse tax consequences and maximize tax benefits. This involves optimizing ownership and financial structures, structuring financial and contractual relationships between service providers and capital investors, and identifying tax-minimization opportunities in valuations and cost allocations. We also work with investors in troubled real estate projects to create exit strategies that maximize the tax benefits of their losses.
Our attorneys help clients navigate the complex layers of agreements and decisions that accompany mergers and acquisitions.
Moomaw, Mesirow & Godfrey has the experience and knowledge to efficiently and effectively move M&A transactions to beneficial terms that are best for our client. We serve clients from companies at all stages of development, from start-ups to large companies, in a wide variety of industries.
Our lawyers work hard to anticipate and address the demands of M&A transactions. Our experience covers:
Strategic Acquisitions and Dispositions

Private Equity Transactions

Leveraged Buyouts

Financing and Restructuring

Stocks and Asset Sales

Post-transaction Planning and Documentation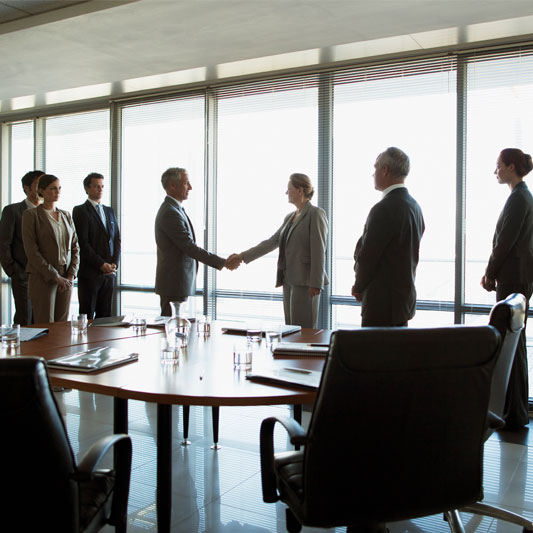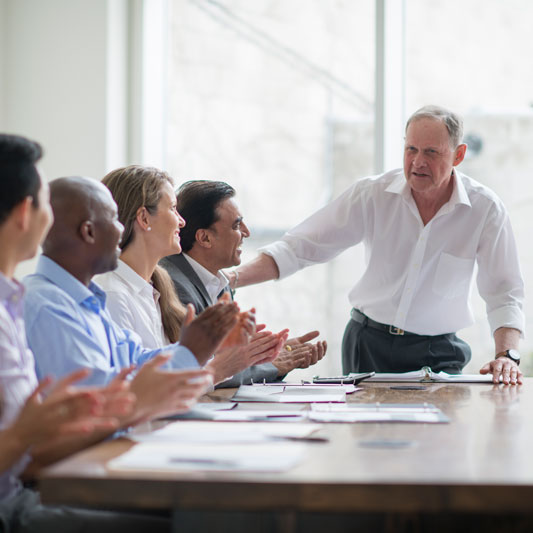 Moomaw, Mesirow & Godfrey undertakes business succession planning with sensitivity and care. We provide expert guidance so that you can make the best decision for your unique business needs.
Moomaw, Mesirow & Godfrey counsels business owners as they contemplate reducing their involvement in daily operations. We understand the issues that arise in these transitions, and we provide guidance that helps clients identify their goals and determine how to best accomplish them.
Our experienced team of attorneys has extensive experience dealing with organizational structure, gift and estate planning, taxes, compensation strategies, and mergers and acquisitions. Our personalized approach to business succession planning helps clients make smart succession decisions that benefit the owner, their company, the owner's family, and employees.
Succession planning requires a longer timeframe than other business transactions, typically one to two years. Don't hesitate to begin planning your succession; call MM&G to begin the process today.
Corporate and Business Governance



We facilitate meetings concerning corporate and business governance in an organized and efficient way, tailored for your company's goals and objectives.
Moomaw, Mesirow & Godfrey provides corporate and business governance services to a diverse range of businesses.  When we conduct annual meetings of board members, LLC members, and officers, we structure sessions efficiently in order to outline strategies that align with stakeholder interests while fostering relationships between participants.
Our team is comprised of experienced consultants who work closely with the board and management of public, private, and non-profit organizations on governance issues.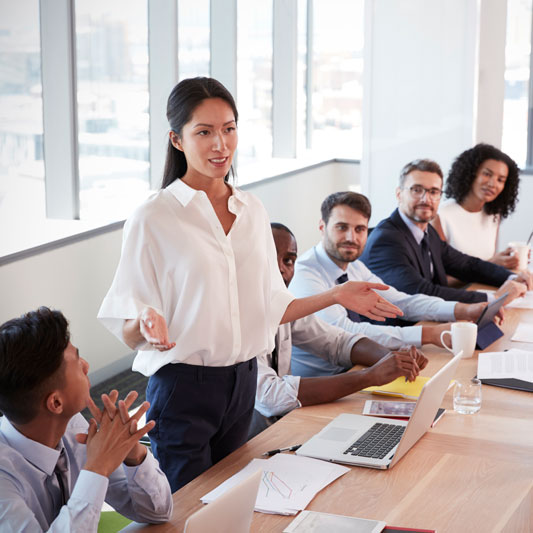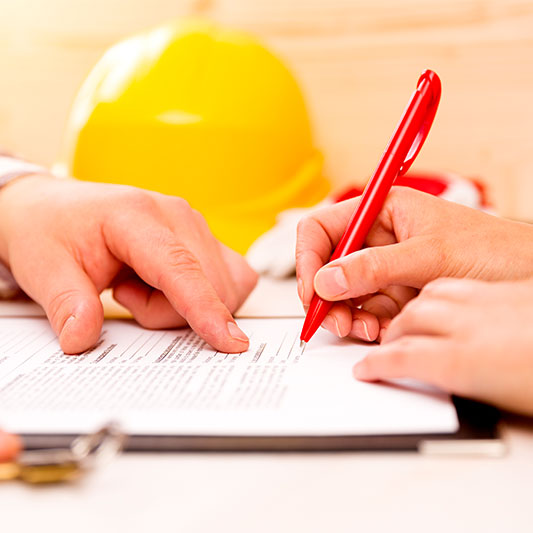 In addition to representing our construction clients in all facets of their legal matters, MM&G also counsels property owners, contractors, and equipment and materials suppliers on construction law. We provide representation with regard to bonding, bidding, construction contracts, construction management, and construction liens. We also assist with the preparation of contracts, as well as providing timely and cost-effective risk assessment and management. 
MMG helps our clients to navigate the entertainment industry. From negotiating contracts and finance agreements to facilitating sponsorships and distribution deals, we work with our clients to ensure that they get the most out of their entertainment work. We have expertise in helping our clients with the various legal components that contribute to entertainment law, including contracts, intellectual property agreements, and labor and employment negotiations. In addition, we are here for consultation on entertainment projects which might have significant legal implications, including litigation.